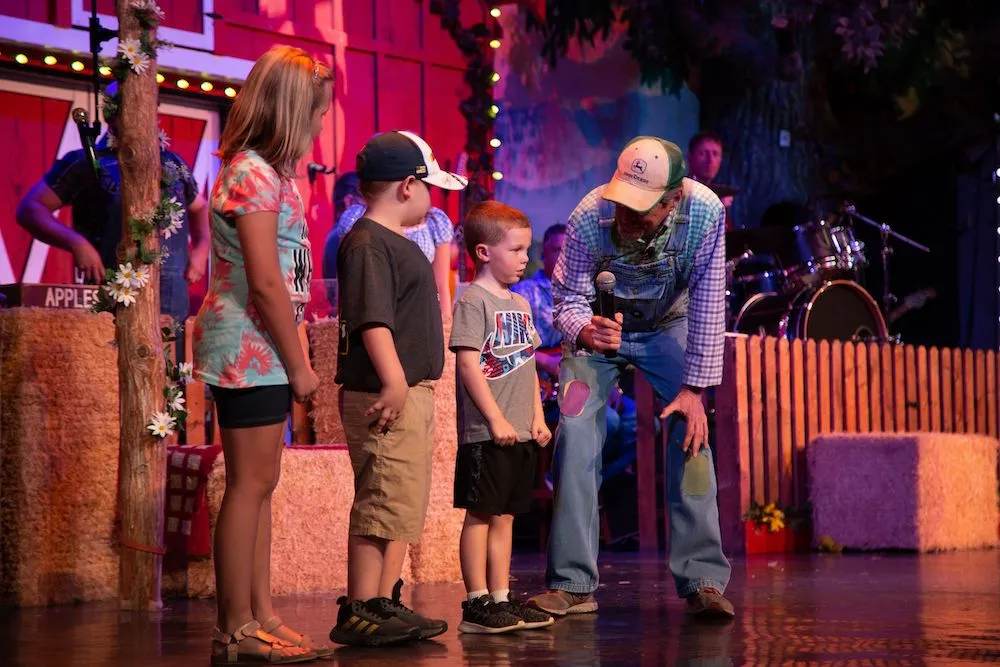 4 Reasons We're the Most Attended Family Comedy Show
Would you love to see the most successful and most attended clean comedy show in the Smokies? When you're visiting the area with your family, there's no better place to be than The Comedy Barn Theater. Our show brings something special to Pigeon Forge — something that all ages can enjoy! To help you learn more about us, we've made a list of 4 reasons we're the most attended family comedy show.
1. Only Use Clean Comedy
When you bring your kids to a show, you want to guarantee that it's family friendly. That's why families love coming to The Comedy Barn Theater in Pigeon Forge! Our family comedy show uses only clean comedy throughout the performance. Everything is appropriate for all ages! Even though it's a clean comedy show, that doesn't mean it's too cheesy for adults to enjoy, too. We have hilarious antics and comedic acts that kids, teens, parents, and even grandparents, will love! It's a night of a thousand laughs — guaranteed.
2. We Love Audience Participation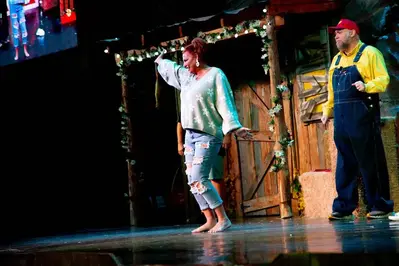 One thing that makes our show special is that we love audience participation! During a few of the acts, we invite audience members to join us on stage. Kids may have the opportunity to participate themselves, or they'll be lucky enough to watch their parents interact with our performers! Even if you're not chosen to get on stage, the audience participation portions of our show are a crowd favorite. Our comedians love getting to show off their improvisation skills, and it guarantees that no two shows at The Comedy Barn Theater are the same!
3. Great Location in Pigeon Forge
Another reason we have the most attended family comedy show is because we have a great location in the heart of Pigeon Forge! Pigeon Forge is a popular family vacation destination all in itself, and our family-friendly show is just the icing on the cake! You can spend the day having fun in town with your loved ones before spending the evening enjoying non-stop laughter at The Comedy Barn. We're also right next door to Frizzle Chicken Café, the most family-friendly restaurant in Pigeon Forge! Visit for breakfast or lunch for Southern-style favorites and singing animatronic chickens! You can't go wrong when you bring your family to Pigeon Forge and visit our family comedy show.
4. Variety of Entertainment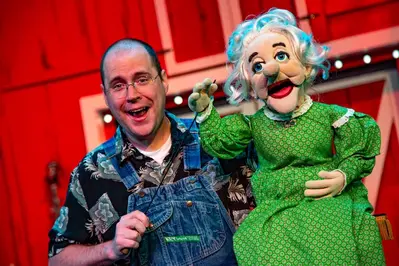 Are you wondering what makes our show stand out from all the rest? It's our variety of entertainment! There won't be a dull moment while your family watches our show. We don't only have comedians — our talented cast also features barnyard animals, jugglers, ventriloquists, singers, and dancers! Kids love watching our dogs, cats, or birds show off their impressive tricks and being introduced to all our puppet friends, like Bonzo the Monkey. Adults love our live country and gospel music and getting to see our juggler take on items no one else would dare to try, like bear traps and sickles! You're in for an evening of endless laughter and entertainment when you visit The Comedy Barn.
Visit the Most Attended Family Comedy Show Today
Don't miss the chance to witness the most attended family comedy show in Pigeon Forge! Get your tickets to The Comedy Barn today.