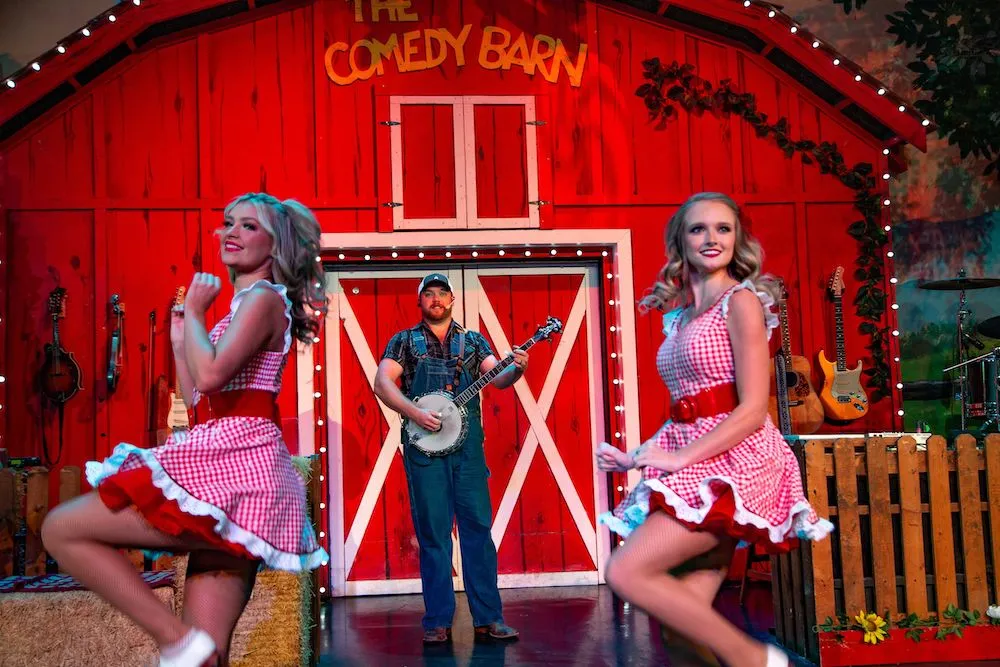 How to Get the Best Comedy Barn Tickets
Are you ready to visit the most successful and most attended clean comedy theater in the world? Get your tickets to The Comedy Barn Theater today! We love welcoming guests year after year to our Pigeon Forge show, and we can't wait to welcome you. For help planning your visit, check out our guide on how to get the best Comedy Barn tickets:
Plan What Time of Year to Visit
The first step to getting your Comedy Barn tickets is deciding what time of year you plan on visiting. Our Pigeon Forge show runs year-round! Would you rather visit in the spring before the busy summer season starts, or in the fall to see the gorgeous fall foliage in the Smoky Mountains? If you're hoping to see our special Christmas show, plan a visit from mid-November through December! We have shows on select dates and times all throughout the year, with shows daily during the busier seasons — so you'll have plenty of opportunities to visit us no matter when you're in town!
Use Our Show Schedule Online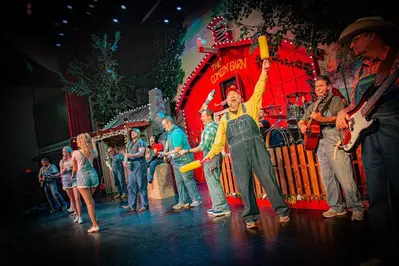 The next step when getting the best Comedy Barn tickets is to use our show schedule online. When you go to purchase your tickets online, you'll get to pick the number of tickets you're looking for and see what days we have available shows. Once you choose your day, then you can choose your time! During parts of the busy seasons, you can find days with multiple showtimes, while other days you'll find our regular 7 PM show. Choose the date and time that works best for your vacation!
Purchase Your Tickets in Advance
The key to getting the best Comedy Barn tickets is to purchase them online ahead of time. Our show is the most successful and most attended clean comedy show, which means that tickets can sell out often. The only way to guarantee you get to visit our theater on the day you want is to get your tickets in advance. Knowing when you're visiting us can help you plan the rest of your vacation! It also means you don't have to worry about anything on the day of the show other than picking up your tickets at the box office and having a fun evening. Arrive early to pick up your tickets and head inside to browse our gift shop for the perfect Comedy Barn souvenir, or to get some concessions to enjoy while you watch the show! You'll love having a fun-filled, stress-free evening at The Comedy Barn when you get your tickets in advance.
About The Comedy Barn in Pigeon Forge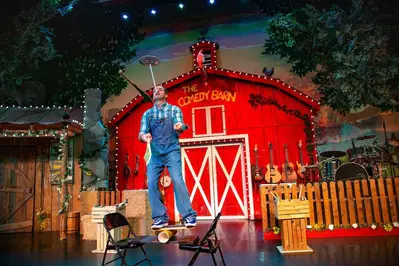 The Comedy Barn Theater provides a full evening of family fun. Our comedians, jugglers, ventriloquists, and barnyard animals will have you laughing the night away with 90 minutes of side-splitting jokes and hilarious antics. Audience members also love tapping their feet along to our live country and gospel music! Bring the whole family along for non-stop laughter and entertainment at The Comedy Barn — you may even get lucky and be pulled on stage to join in on the fun!
Get Your Comedy Barn Tickets Today
Are you ready to come experience a night of a thousand laughs at The Comedy Barn? Now that you've read our helpful guide, you're ready to get your Comedy Barn tickets!