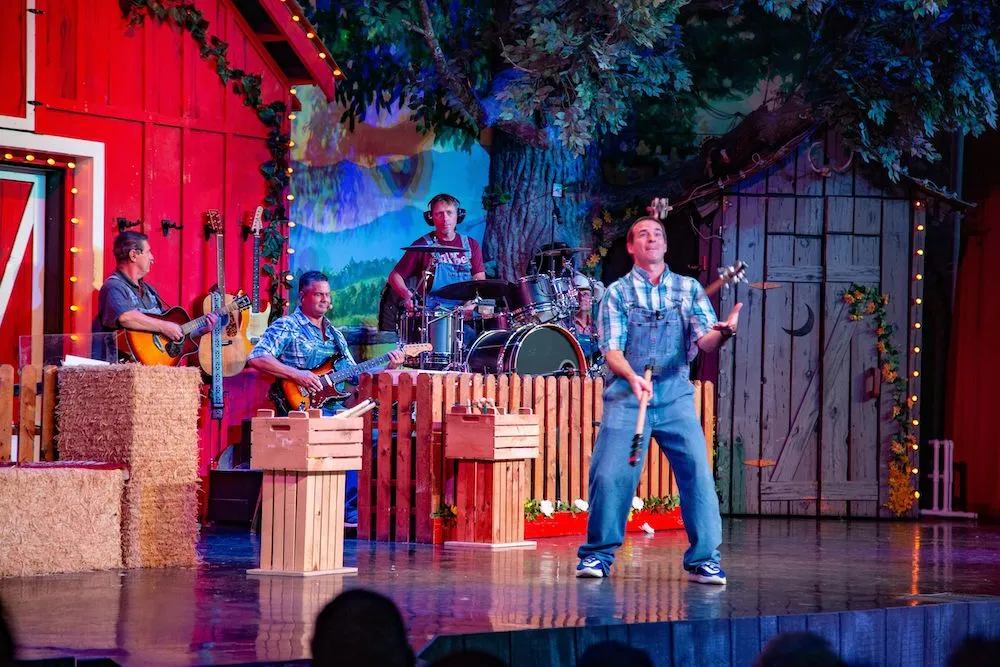 Here's What Guests Love About Our Pigeon Forge Show
When you visit our Pigeon Forge show, you're in for a treat! You'll discover clean comedy that provides laughs for all ages when you visit The Comedy Barn! More than 2 hours of hilarious antics and jokes make The Comedy Barn the most successful and most attended clean comedy theater in the world. We love reading our guest reviews to find out what they love most about our show, and now we're sharing the top things with you! Here's what guests love about our Pigeon Forge show:
Side-Splitting Entertainment!
Many of our guest reviews mention our "side-splitting" entertainment. You're sure to have a night full of a thousand laughs when you visit us. The entertainment value of The Comedy Barn is through the roof! Humor is just the start of what our show offers! Our performers routinely show off their tricks and stunts, barnyard animals join in on the fun, and live country and gospel music also make an appearance! Even though we offer clean comedy, our show isn't just geared toward children; it's also a hit for adults. Whether it's our juggler showing off his skill by juggling items many wouldn't dare to try, or our ventriloquist introducing you to his friends, there won't be a moment of boredom during our fast-paced show!
Clean Fun to Enjoy Year After Year!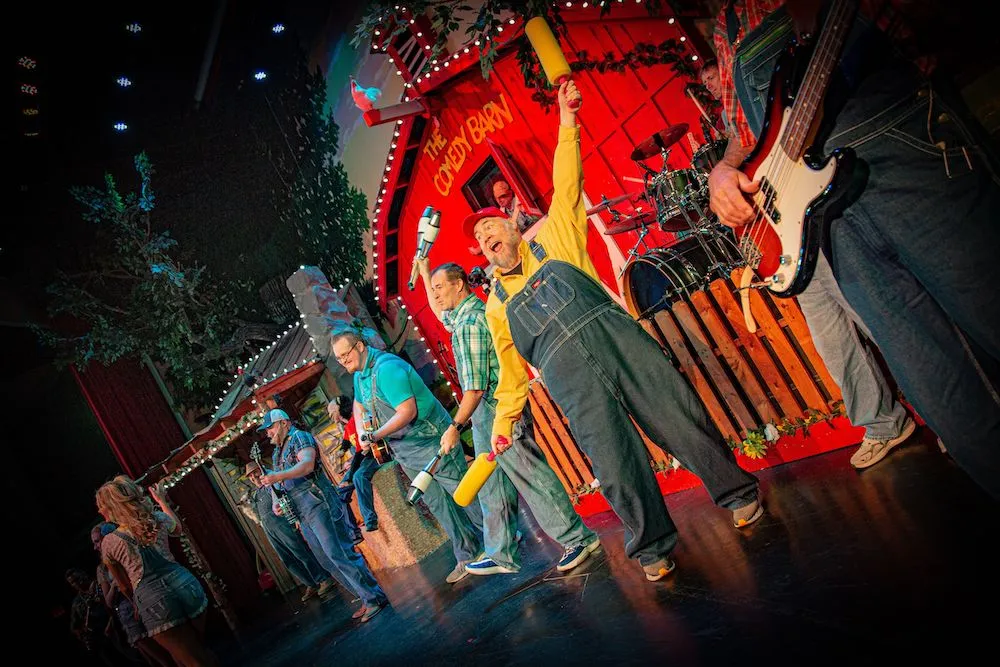 Folks enjoy our show so much that they attend it numerous times! The best part? No two shows are exactly the same at The Comedy Barn! We are constantly adding new twists, turns and features to our show to ensure it never gets boring and is continuously evolving. Guests love returning year after year to see the show — even parts they knew were coming result in endless laughter! You're sure to catch something unique at each performance of our Pigeon Forge show. Our clean comedy is also brought up in many of our guest reviews because families love the opportunity to bring their children along! Our show features clean comedy that keeps guests of all ages laughing.
A Hilarious Holiday Show
If you haven't been to The Comedy Barn during the holiday season, you're missing out! Guests who visit us during November and December have nothing but praise for our special holiday show. Our Christmas show at The Comedy Barn is a huge hit and is the most hilarious Christmas show in the Smokies. Christmas music, costumes and acts take the stage at our Pigeon Forge show, where you're in for a night full of fun and laughs. Even Santa makes an appearance at our Christmas show! This is the perfect way to get into the holiday spirit with your family and friends.
Hear It From Our Guests!
Would you rather hear straight from our guests what they love about The Comedy Barn? Here are some recent reviews for our Pigeon Forge show: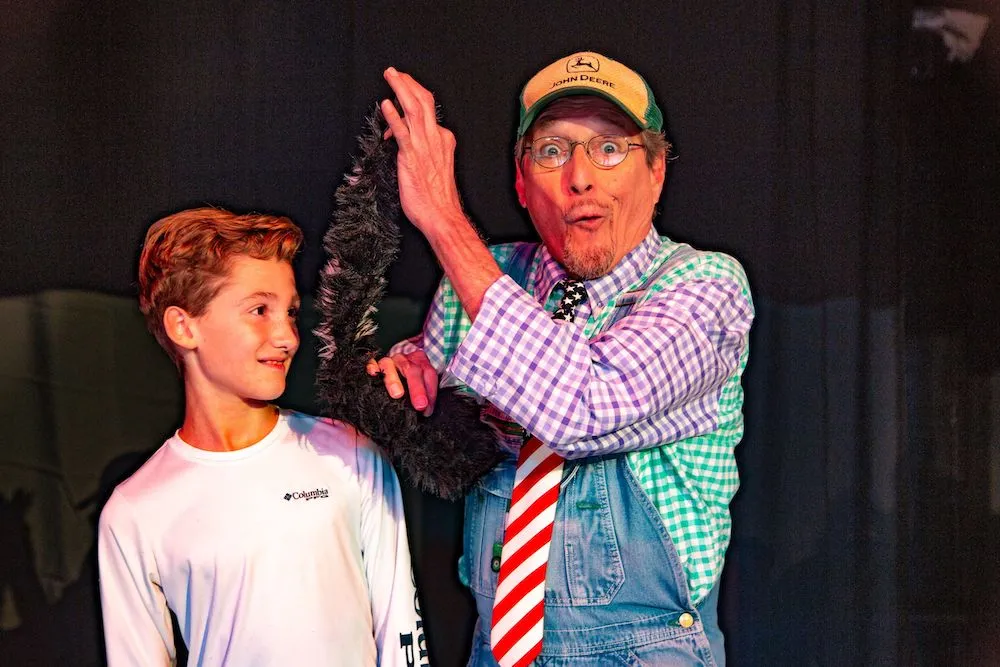 "Absolutely a great show!!! Haven't laughed that hard in a long time. If you come to Pigeon Forge this is a must do!! You might even get picked to do a skit with them. I got picked and it was so fun!" - Josh Sanders
"I would put this on your "must see" list while in Pigeon Forge! There is so much to do in the area that choosing where to spend your hard earned money can be difficult. If you are looking for excellent, family friendly entertainment then look no further than the Comedy Barn." Matthew Rodenbeck
"My family and I went here during our vacation and will be going back!! The show is a good length and is so funny and entertaining. Good clean comedy, animals doing tricks, they get the audience and kids involved. It's a great time for all ages!" - Krista
Now that you know what guests think of our Pigeon Forge show, we hope you'll come experience it for yourselves! Grab your tickets to The Comedy Barn and start planning your Smoky Mountain vacation today!