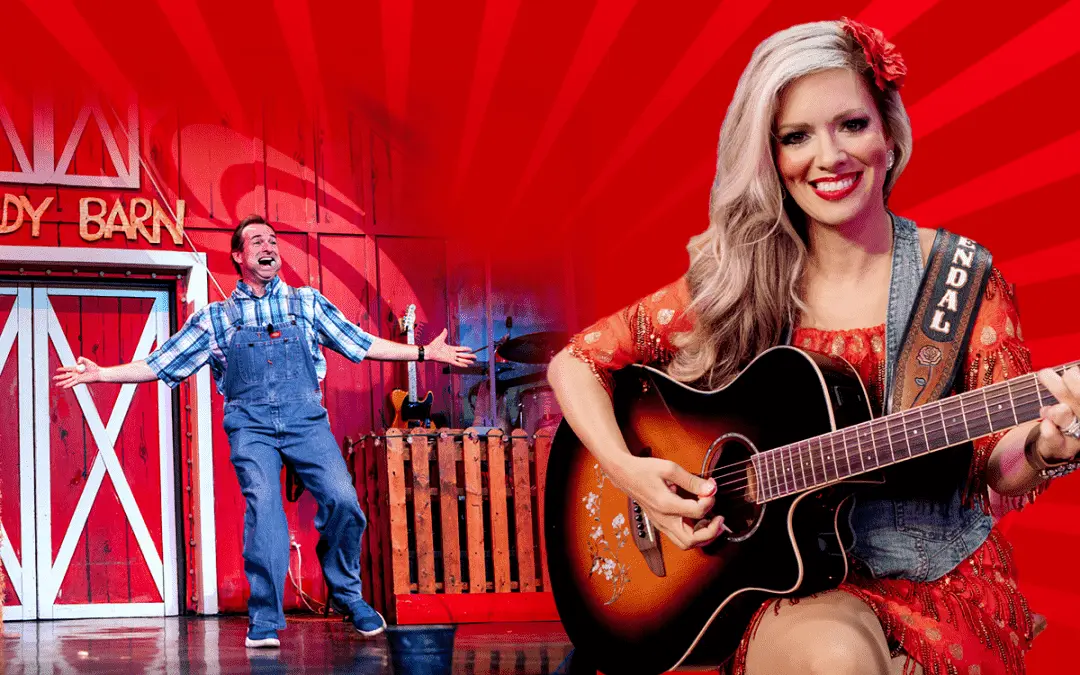 We'll LEAF You Laughing Out Loud This Fall!
Fall for the Best Laughs in Pigeon Forge at The Comedy Barn
If you're hankerin' for some good old fashion humor, throw on a pair of your favorite overalls and get ready to laugh until you can't laugh anymore at The Comedy Barn. The Most Successful and Most Attended Clean Comedy Theater in the World is filled with hilarious antics and side-splitting jokes you'll fall for every time!
A Barn-Sized Helping of Family-Friendly Entertainment
If you've never visited our show, you won't be-leaf what you've been missing! Bring your kids, bring your granny and bring your banjo, because you're in for a hayride of a good time. At The Comedy Barn, our clean comedy show will have the whole family grinning from ear to ear!
We weren't raised in a barn, either. Our nationally-known comedians are sure to get the whole audience involved! Tap your feet along to the live country and gospel music, and get ready for giggles galore with our talented stunt dogs and barnyard animals. They really put the "comedy" in The Comedy Barn!
Start planning your Smoky Mountain fall getaway and enjoy a night full of laughter at our incredible variety show! It's the #1 place for clean comedy, every night in Pigeon Forge, TN.