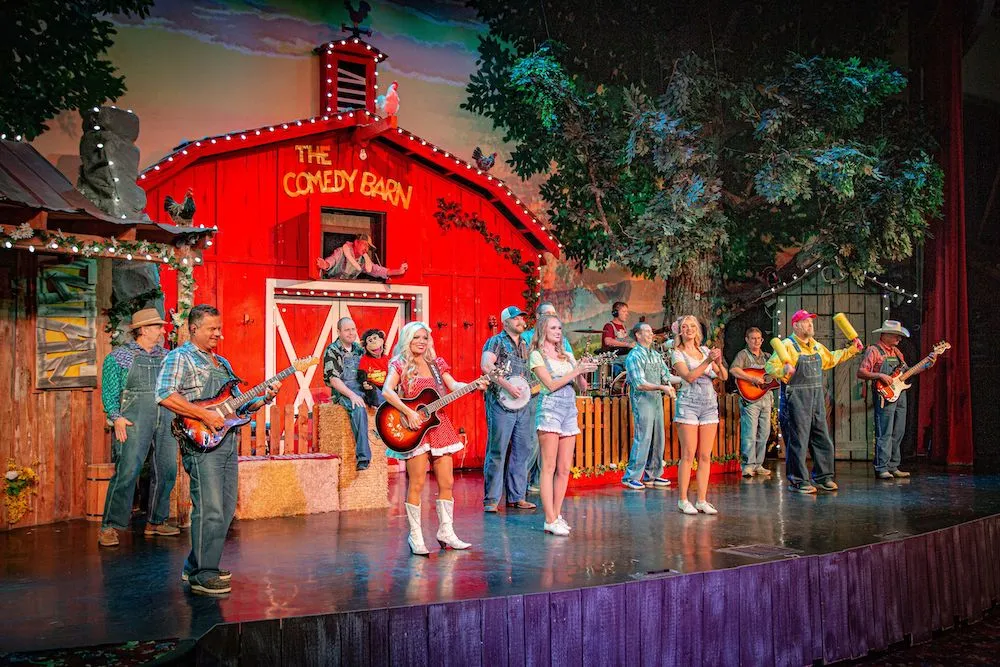 3 Things to Know About the Top Shows in Pigeon Forge, TN
Pigeon Forge is home to exciting, family-friendly entertainment everywhere you turn. For the best way to spend an evening, visit one of the action-packed shows in town! In addition to our clean comedy show, there are popular dinner shows in Pigeon Forge that are great for all ages. If you want to learn more about the top shows before you visit, we can help. Take a look at these 3 things to know about the top shows in Pigeon Forge, TN:
1. Family-Friendly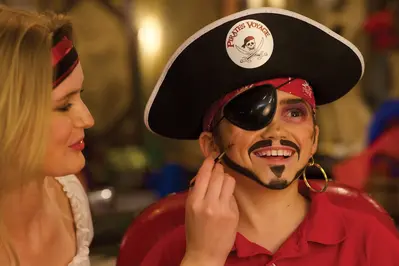 One of the best parts about our favorite shows in Pigeon Forge is that they're all family-friendly! All ages, from young kids to grandparents, will have a great time at any of the shows. When you visit The Comedy Barn Theater, you can expect clean comedy and endless laughter from each member of the family. At Pirates Voyage Dinner & Show, be sure to arrive early so your family can Join the Crew with pirate and mermaid makeovers before watching an epic pirate battle. At Dolly Parton's Stampede, enjoy the Horse Walk before the show to meet the horses in their stalls, then watch a high-spirited adventure take place in a 35,000 sq. ft. arena. If you want to feel better about your own family's quarrels, head to the Hatfield & McCoy Dinner Feud to become a part of the longest running feud in history! Each show has something for everyone in the family to enjoy.
2. We Love Welcoming Groups
Planning a trip with a large group of family members or friends? Don't stress out about where to go for fun — just visit one of the top shows in Pigeon Forge, TN! All of the shows love welcoming groups, both big and small. You can sit together and enjoy a performance you'll be talking about for years to come. The memories you'll create together at these shows are priceless! Speaking of pricing, these shows offer discounted pricing for all groups of 20 people or more. Your group will get a great deal, no matter which of these top shows you choose to attend!
3. Some Offer Dinner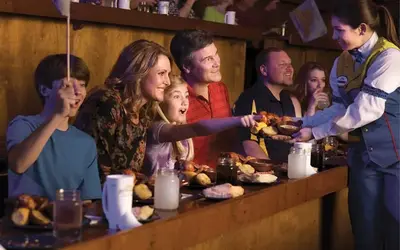 Did you know that some of the top shows in Pigeon Forge also offer dinner? You aren't only promised an unforgettable show — you're also promised a delicious feast! Visit the Hatfield & McCoy Dinner Feud for an all-you-can-eat Southern homestyle feast of Feudin' Fried Chick'n, Open Pit Pulled-to-Pieces Pork Barbeque, Southern Style Creamy Soup, Smashed Mashed Taters, Buttery Corn on the Cob, Ma's Hot Homemade Bread, No Tellin' What's In It Coleslaw, and Granny's Famous Specialty Dessert. At Dolly Parton's Stampede, you'll be served a four-course feast that includes their famous Creamy Vegetable Soup, a Hot Homemade Biscuit, a Tender Whole Rotisserie Chicken, a Hickory Smoked Barbecued Pork Loin, an Herb-Basted Potato, and a Hot Flaky Apple Turnover. At Pirates Voyage Dinner & Show, you can expect a four-course pirate feast, complete with a Buccaneer Biscuit, Voyager Creamy Vegetable Soup, Cracklin' Pan-Fried Chicken, Swashbucklin' Sugar-Cured Ham, Cob-O' Buttery Corn, a Pirate Herb-Basted Potato, and a Walk the Plank Specialty Dessert. Each of the meals is served with unlimited Coca-Cola®, tea, or coffee. If you're not in the mood for a dinner show, The Comedy Barn is the place to be! We offer concessions so you can enjoy your favorite drinks and snacks during the performance.
More About the Top Shows in Pigeon Forge, TN
Are you interested in learning more about the top shows in Pigeon Forge, TN? Check out these 4 Pigeon Forge shows you don't want to miss.