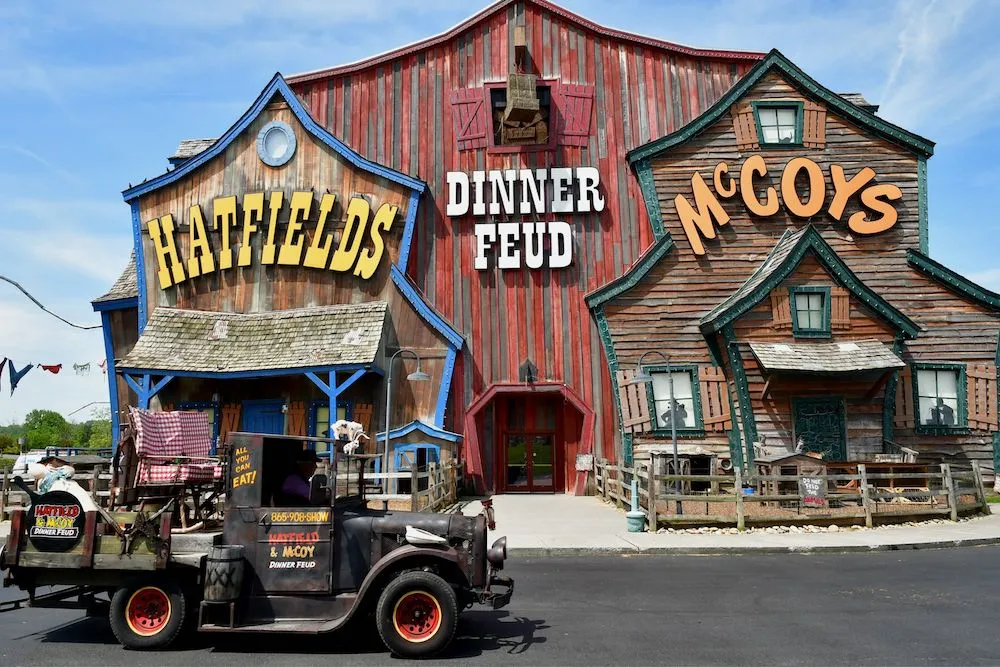 3 Shows in Pigeon Forge to Visit if You Love The Comedy Barn
Our show is the most attended and most successful clean comedy theater in the world! If you've been to see us before and you love our show, you'll be happy to know that there are a few other shows in the area you'll also love. We're happy to welcome back visitors year after year to The Comedy Barn, but if you'd like to experience another great show while you're in town, we can help you decide where to go!
1. Hatfield & McCoy Dinner Feud
If you're ready for another evening filled with laughter after you visit our show, the Hatfield & McCoy Dinner Feud is the perfect show for you! Become a part of the longest running family feud in history as the Hatfields and McCoys try to settle their differences mountain-style. Their hilarious antics will keep you laughing while you watch jaw-dropping stunts, mighty feats of strength, and musical performances. You'll also get to see diving hillbillies show off their skills, along with some diving dogs! Be sure to come hungry when you visit this show in Pigeon Forge — you're served an all-you-can-eat Southern homestyle feast! The meal includes Feudin' Fried Chick'n, Open Pit Pulled-to-Pieces Pork Barbeque, Southern Style Creamy Soup, Smashed Mashed Taters, Buttery Corn on the Cob, Ma's Hot Homemade Bread, No Tellin' What's In It Coleslaw, and Granny's Famous Specialty Dessert. There's nothing quite like the feudin', feastin', family fun you'll get at this show!
2. Dolly Parton's Stampede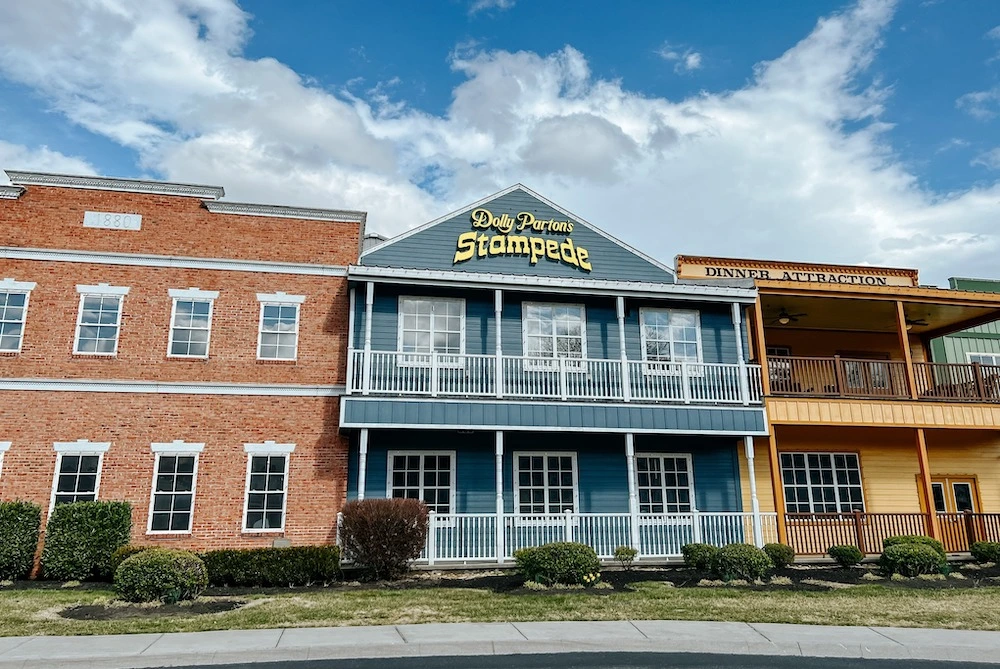 Would you love to visit the most fun place to eat in the Smokies? Plan a trip to Dolly Parton's Stampede! This world-class dinner attraction features a cast of 32 beautiful horses and talented trick riders who take the arena by storm. The audience will also get to witness a stampede of buffalo and the famous longhorns! Get ready for an evening filled with thrilling horse riding stunts, incredible musical productions, stunning special effects, and so much more. While you watch, you'll get to dine on a four-course feast that is sure to satisfy all your country cravings! The meal includes The Stampede's Own Creamy Vegetable Soup, a Hot Homemade Biscuit, a Tender Whole Rotisserie Chicken, Hickory Smoked Barbecued Pork Loin, Buttery Corn on the Cob, an Herb-Basted Potato, and a Hot Flaky Apple Turnover. You don't want to miss the unforgettable entertainment at Dolly Parton's Stampede.
3. Pirates Voyage Dinner & Show
Want to set sail on an epic pirate adventure while in the heart of the Smokies? Visit Pirates Voyage Dinner & Show! You haven't seen anything like this dinner attraction in Pigeon Forge before. Captain Blackbeard and his quartermaster, Calico Jack, lead the Crimson and Sapphire crews in a battle on land, on deck, in water, and high above their full-sized pirate ships in the indoor hideaway lagoon! Beautiful mermaids, a salty sea lion, daring dogs, and tropical birds join the fun for an action-packed show. This is one of our favorite shows in Pigeon Forge because it has excitement for the whole family! While you watch the pirates battle for the lost treasure, you'll get to feast on a Buccaneer Biscuit, Voyager Creamy Vegetable Soup, Cracklin' Pan-Fried Chicken, Swashbucklin' Sugar-Cured Ham, Cob-O' Buttery Corn, a Pirate Herb-Based Potato, and a Walk the Plank Specialty Dessert. It's a pirate adventure you'll never forget!
Now that you know more about these top shows in Pigeon Forge you should visit if you love the Comedy Barn, we bet you can't wait to start planning your adventure! Learn more about some of the top things to do in Pigeon Forge so you don't miss out on any fun while you're in town.