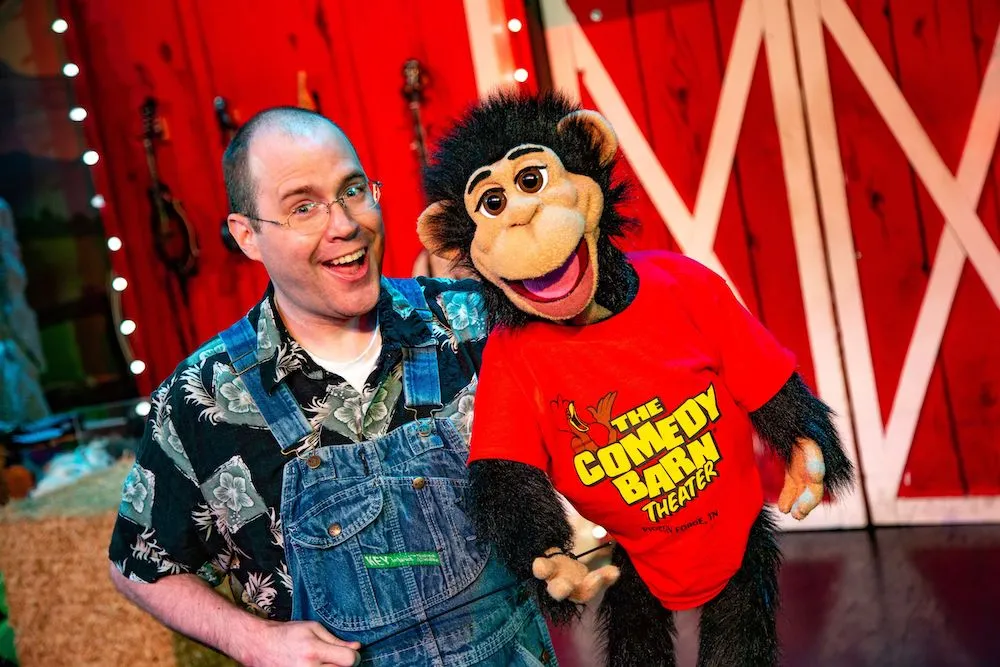 5 Performers You'll Love at Our Pigeon Forge Show
When you visit The Comedy Barn, you're in for a treat. Our clean comedy theater is the most successful and most attended in the world! You're guaranteed a night of a thousand laughs when you visit us. We have a talented cast of comedians, but they aren't the only ones who will keep you laughing all night long. Here are 5 more performers you'll love at our Pigeon Forge show:
1. Our Singers and Dancers
You won't find just jokes at The Comedy Barn — you can also expect to hear live country and gospel music! Our singers will have you smiling and tapping your feet along to the music, and our dancers bring a whole other level of energy to the stage with their clogging performance. We also have a talented band that provides music for the acts and performs some entertaining bluegrass numbers.
2. Our Juggler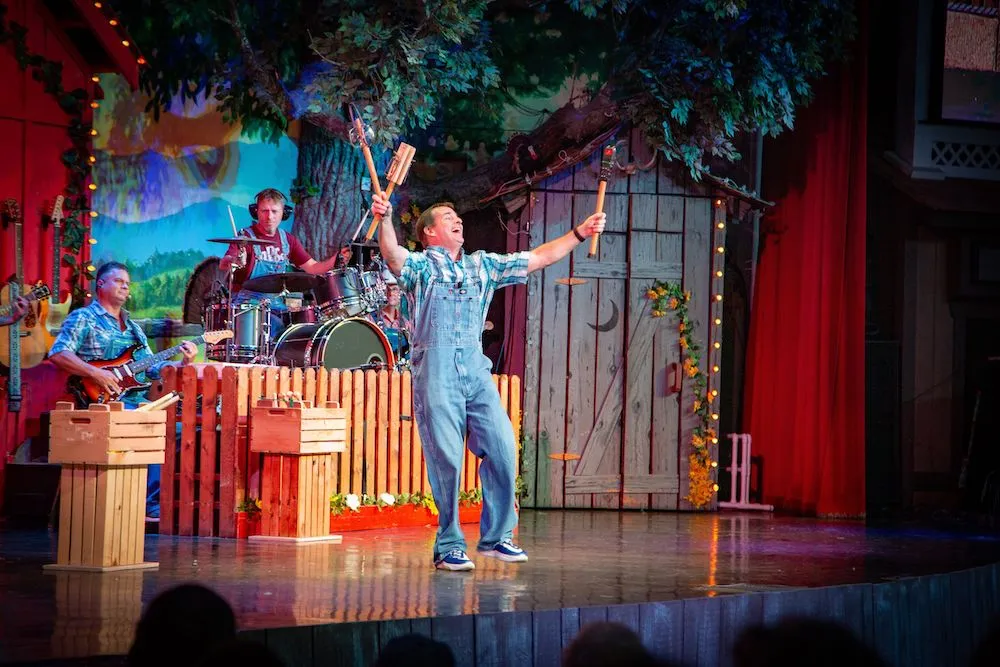 One of our performers you'll be talking about long after the show is over is our juggler. He'll wow the audience not only with his juggling skills, but his humor as well! Our juggler puts his skills to the ultimate test each show by juggling items most wouldn't dare to try. Some things you may see him juggling are stun guns, bear traps, and a sickle! You can also expect to see rings, cups, and bowling pins juggled in an impressive and funny performance.
3. Our Ventriloquist
When we ask visitors their favorite parts of the show, one answer we see often is our ventriloquist! A master of his craft, our ventriloquist introduces the audience to various puppets, including Bonzo the Monkey. Bonzo is sure to keep the laughs coming and entertain everyone in the audience, from kids to adults!
4. Our Barnyard Animals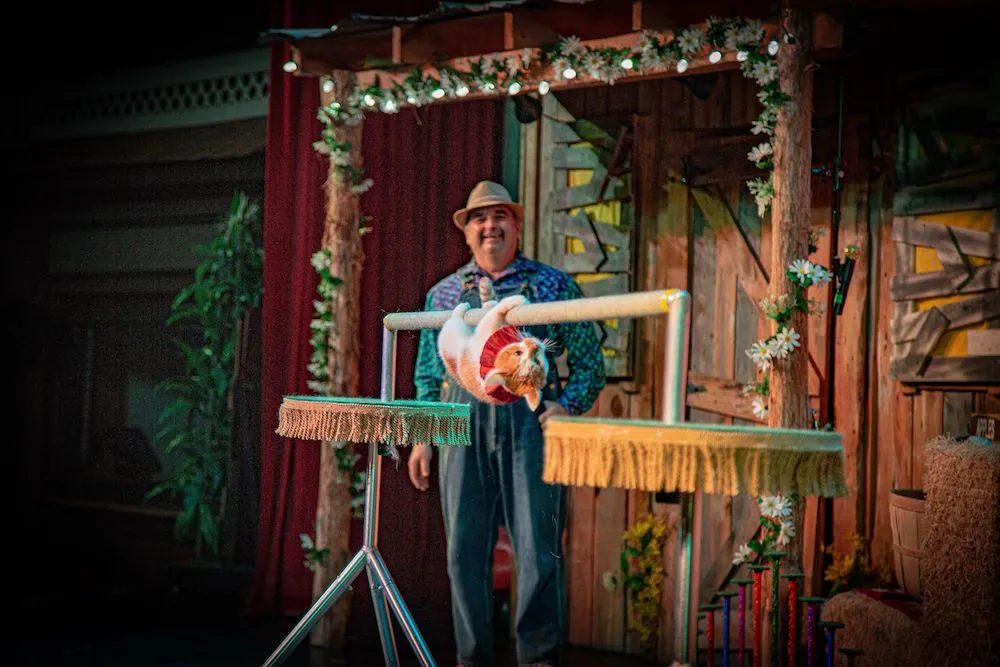 Did you know we don't just have talented human performers at our Pigeon Forge show? We also have a rotating cast of barnyard animals! Each show features one incredible animal act. You'll have the opportunity to see high-diving house cats, stunt dogs, or impressive birds! Regardless of which act performs during your show, you're in for a treat!
5. Our Audience Members
While the audience members aren't officially members of our cast, they do become a favorite part of each show at The Comedy Barn! Throughout our show, we invite a few lucky audience members on stage to join in on the hilarious antics. These acts allow our comedians to do a little improvisation up on stage because you never know what's going to happen when you get the audience members involved! This makes every show at The Comedy Barn special.
Visit Our Pigeon Forge Show
Are you ready to see our comedians, singers and dancers, juggler, ventriloquist, and barnyard animals show off their skills? Don't forget — you may even have the opportunity to get up on stage! Start planning your visit to our Pigeon Forge show today. Take a look at The Comedy Barn schedule, and get your tickets!