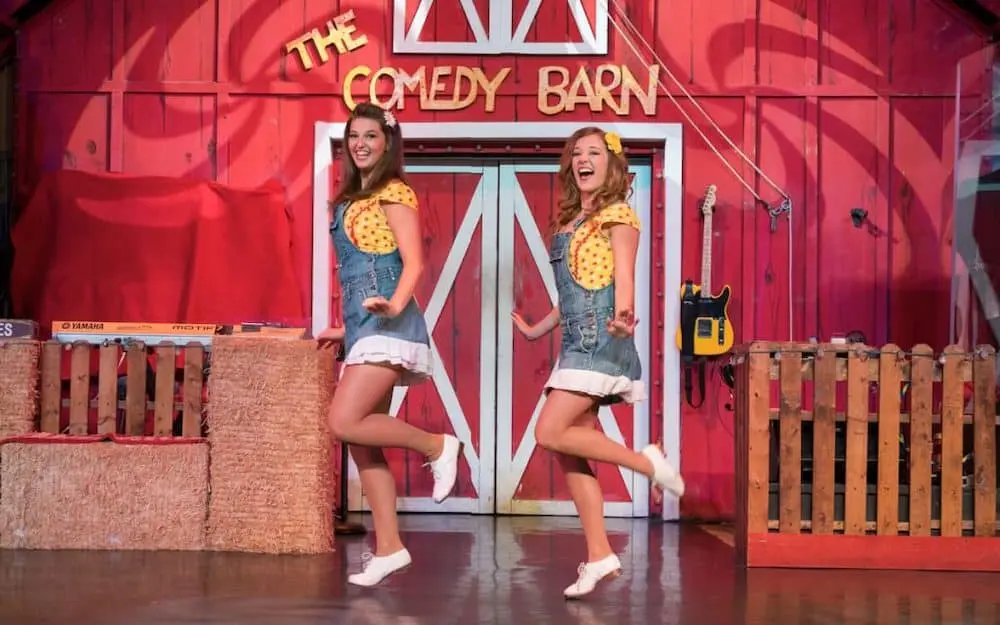 5 Fun Facts About The Comedy Barn in Pigeon Forge
The Comedy Barn is a family-favorite show in Pigeon Forge! If you're looking for a night of clean, family entertainment, then you have to come visit us. To help you learn more about our show and the fun you're guaranteed to have when you visit, we've put together a list of 5 fun facts about The Comedy Barn in Pigeon Forge:
1. We're the Longest-Running Clean Comedy Theater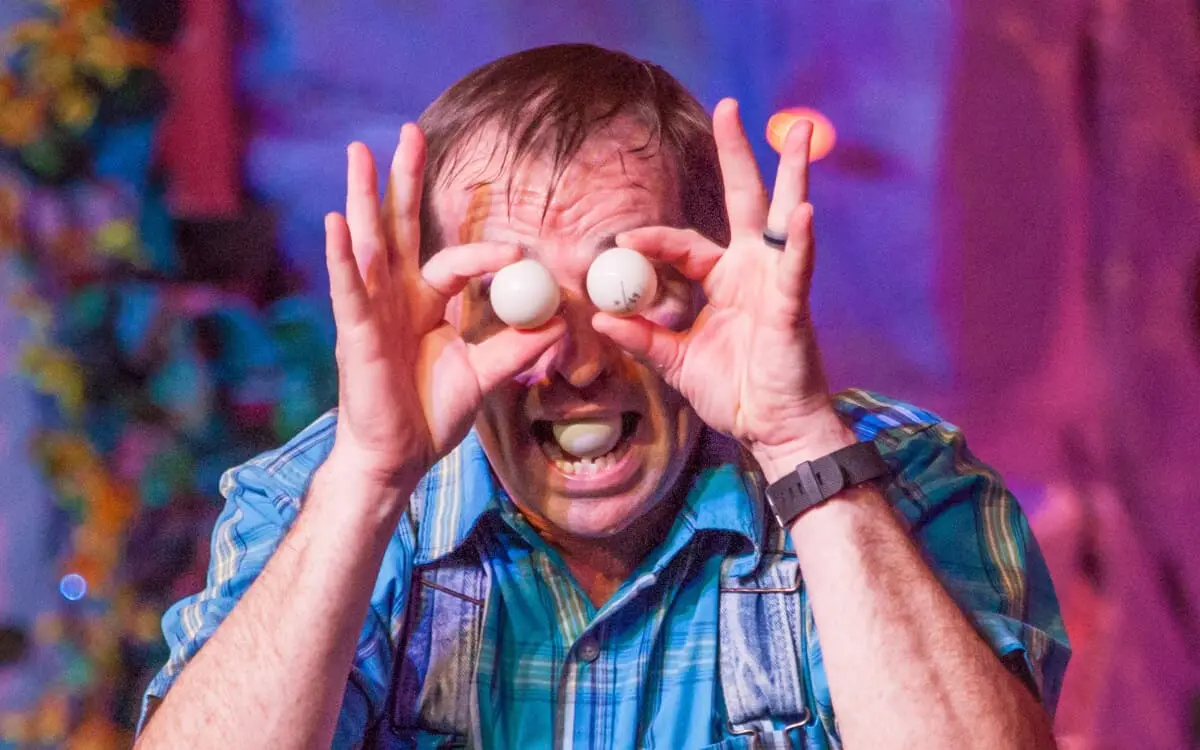 The Comedy Barn is the longest-running clean comedy theater in the world! In 2022, we're celebrating our 28th season! That means it's our 28th year of being a place where families can share laughs and memories together. When you come to our Pigeon Forge show, you can expect clean, family-friendly comedy, a ventriloquist, singing and dancing, juggling, live animals, and more. Plus, be prepared for some audience participation — we love including our audience members in the performance!
2. We Have a Gift Shop
You don't want to leave our theater without getting a souvenir to take home with you! We have a gift shop that visitors love browsing through before or after the show. You can find everything from Comedy Barn t-shirts and other apparel to stuffed animals! We're constantly adding new items to our gift shop, so you're guaranteed to find the perfect souvenir to take with you.
3. We Have Daily Shows During the Busy Season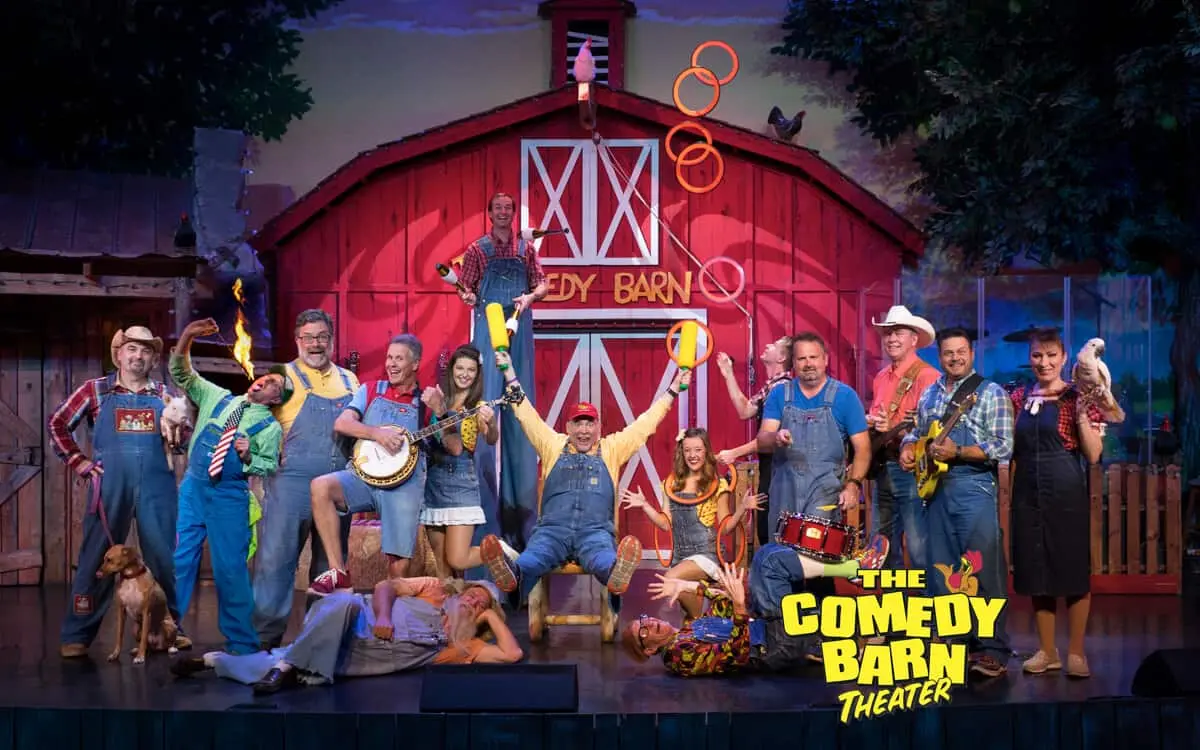 We want everyone who wants to see us to have the opportunity to do so. That's why we put on daily shows during the busy season! Starting in the spring, we have shows every day to make it easy for you to find time to see us during your vacation. Be sure to check our show schedule online to find the perfect show to experience all the fun at The Comedy Barn!
4. You're Guaranteed to Laugh
There's one thing that's for sure when you step foot into The Comedy Barn in Pigeon Forge: You're going to laugh. We like to say that families are guaranteed at least a laugh a minute during our 90-minute show. Our talented cast has perfected the art of making guests laugh, using clean comedy that all ages will love! Our show is non-stop with comedic talent and musical entertainment that will keep a smile on your face all night long.
5. We Have a Christmas Show for the Holiday Season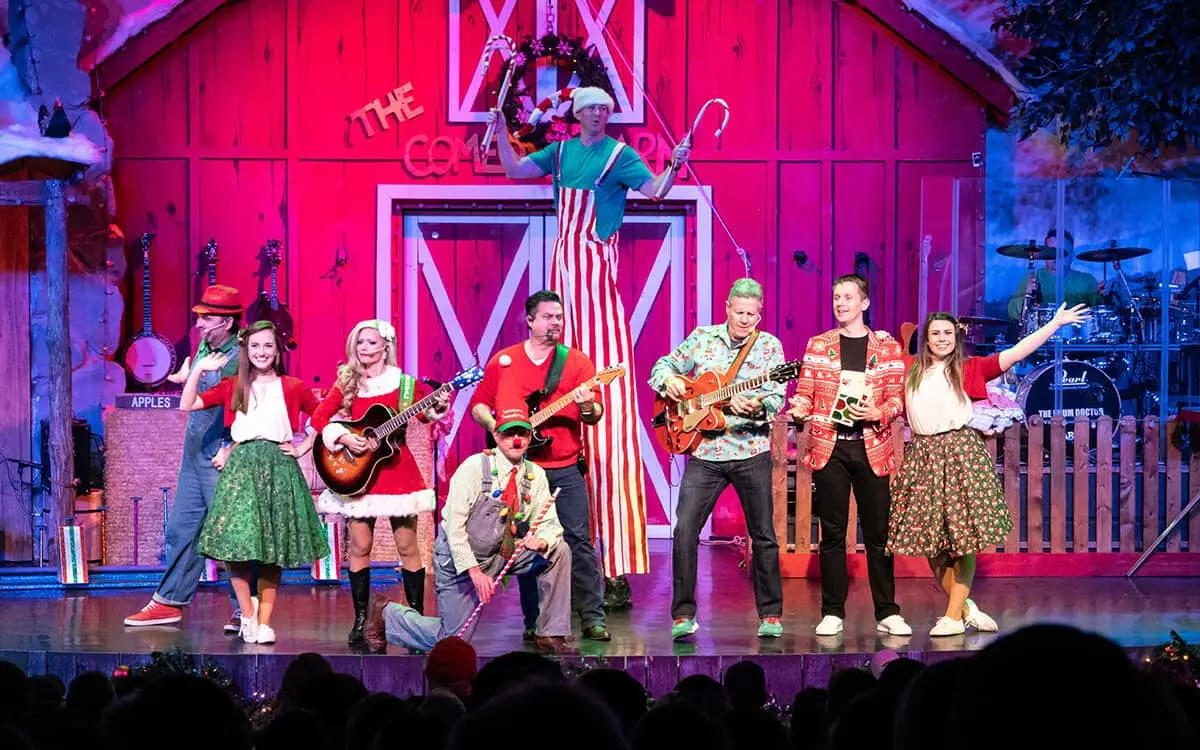 Who doesn't love getting in the Christmas spirit? We know we do! That's why during the holiday season, guests can enjoy our special Christmas show at The Comedy Barn. It's a night filled with Christmas music, Christmas costumes, and Christmas fun. The best part is that it's one-of-a-kind — you won't find our entertaining Christmas acts on any other stage. Visit us during the holidays for the funniest Christmas show you've ever seen!
Get Tickets to The Comedy Barn in Pigeon Forge
Now that you know all these fun facts about our theater, we bet you can't wait to see all the hilarious excitement for yourself! Get your tickets to The Comedy Barn in Pigeon Forge today. We look forward to seeing you soon!