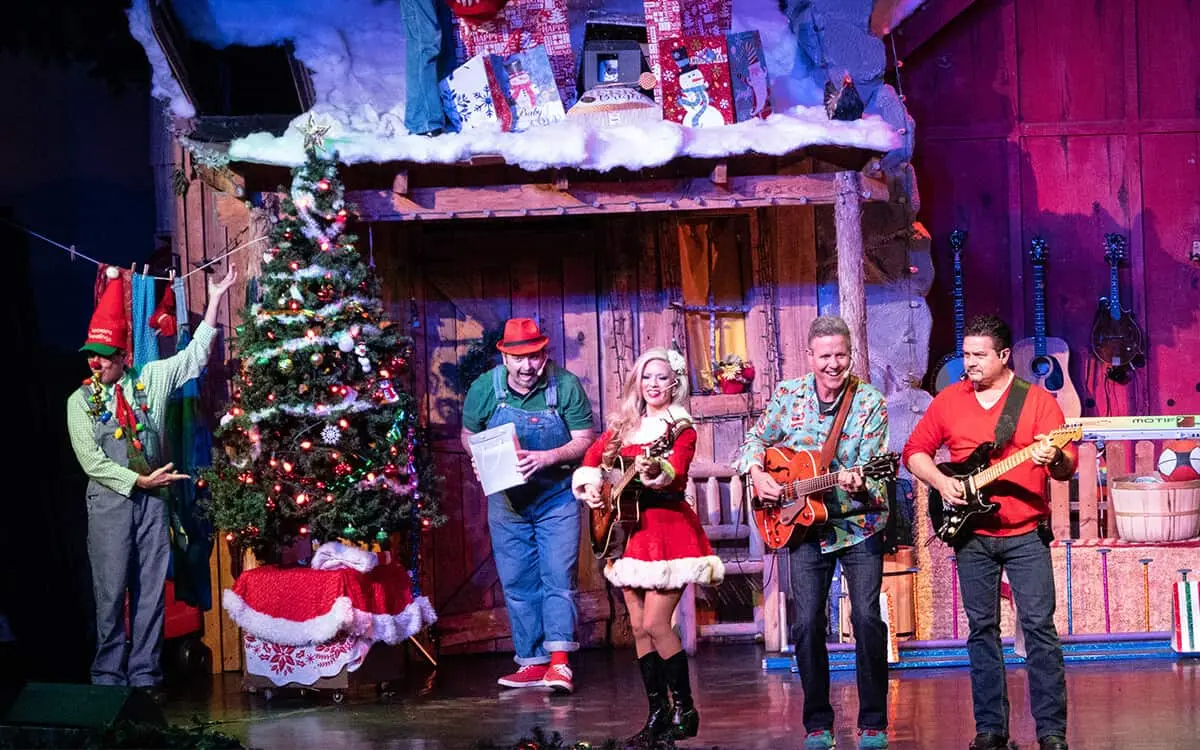 Comedy Barn Theater Adds Seasonal Silliness, Holiday Hilarity Beginning Nov. 18
Tis the season to be merry, spread holiday cheer, and for the Comedy Barn Theater, to add a festive spin and seasonal banter to its award-winning show. The holiday hilarity and festive antics of Comedy Barn Christmas begins on Saturday, Nov. 18, offering superior clean comedy for families and kids of all ages.
For more than a quarter-century, The Comedy Barn has fueled family fun, laughter and togetherness during this special time of year, offering guests the chance to create priceless memories. This Pigeon Forge family favorite experience keeps guests coming back with its combination of humor, Christmas classics and good tidings of the season. The gift of "clean comedy" will have the young and young at heart laughing their stockings off as they experience this one-of-a-kind spectacle.
The holly jolly spirit of this two-hour extravaganza is brimming with festive humor and showcases an array of yuletide comedic talents, musical delights and uninterrupted family fun. This comical spectacle features comedians, jugglers, ventriloquists and even members of the audience, ensuring a medley of surprises and boundless laughter. Lovable animals take the stage for more holiday family fun, while live country and gospel music as well as Smoky Mountain clogging command the spotlight with unforgettable performances that will captivate all in attendance. The holidays are all about savoring precious moments with loved ones, and there's no better way to embrace the spirit of the season than by visiting The Comedy Barn for an incredible Christmas experience.
Danny Devaney, whose comedic skills have been entertaining audiences at The Comedy Barn Theater for more than a decade, says there are many reasons why people come to this show - and even more reasons why they come back every Christmas season.
"Families love The Comedy Barn Theater, because it is something they can all enjoy together," Devaney said. "The Comedy Barn will welcome you like family coming home for the holidays and make you and your family laugh and feel good. And isn't that what Christmas is all about?"
The Comedy Barn ensemble recognizes that each Christmas show is a golden opportunity to spread joy among the audience. "Comedy Barn Christmas is very similar to our regular season show in that it is based on clean, family comedy and audience interactions," said Eric Lambert, who has been a comedic mainstay with the show since it began more than 25 years ago. "Those concepts never get old – just like making special memories with family and friends at the holidays."
Show times and reservations are available online or by calling (865) 428-5222.